FLS – FAST LEAN SMART
FIELD SERVICE MANAGEMENT WITH OPTIMISED SCHEDULING AND ROUTE PLANNING IN REAL TIME
FLS has been developing and distributing real-time software for appointment and tour planning, workforce management and mobile solutions for 30 years. With FLS software, companies from a wide range of industries optimise their field service processes in service, deliveries and sales.
FLS – FAST LEAN SMART IN NUMBERS
LOCATION
HEIKENDORF
NEAR KIEL
EMPLOYEES
110+
DE / UK / NL
CORE AREA
FIELD SERVICE
MANAGEMENT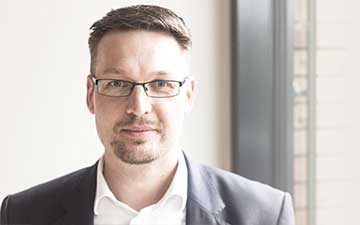 »Our real-time software delivers unbeatable optimisation results. Service and field organisations and their field forces become more efficient and productive.«
Christoph R. Hartel · CCO FLS, CCO Solvares Group
FIELD SERVICE MANAGEMENT

---
THE OPTIMAL TOUR PLANNING FOR YOUR FIELD SERVICE
Scheduling and route planning software from FLS is used wherever dynamic order activity determines field service management.

Whenever efficient planning and ongoing route optimisation for multiple field resources is required, FLS technology ensures optimal results.

FLS unique PowerOpt algorithm finds the best possible scheduling for service technicians, sales, deliveries and on-site assessments in every situation. And it does so in real time, i.e. at the push of a button. This results in faster assignments and lower costs with higher customer and employee satisfaction.
REAL TIME TOUR PLANNING
AND OPTIMISATION
MOBILE
FIELD SERVICE SOLUTION
PIONEERING FLS TECHNOLOGY

---
SUCCESSFULLY IN USE AT LEADING COMPANIES
About the companies of the Solvares Group