SHAPING TOMORROW TOGETHER
Solvares is a group of leading software companies for a cleaner, more sustainable future. Our solutions optimise resources and processes - wherever mobility and planning accuracy matter: field service, maintenance, field sales and logistics. Together we master the complexity of your business.

---
Everything is solvable.
»We now have the dynamics at Samsung under control. We can immediately incorporate and implement our latest findings and strategies in the tool.«

Severin Bolliger
Data Analyst · Samsung
»With the solution, our dispatchers now save a total of around 40% of their dispatching time.«
John-Hendrik Landwehr
Managing Director · Gerdes + Landwehr
»It is now finally possible for our employees to finish work on time. They can also plan and enjoy family dinners with confidence.«
Samantha Stangl
· CEO Wolf Klima und Heiztechnik GmbH Austria
»We save between 15 and 18% in kilometers every year. In addition, we save a lot of time because we drive more efficient tours and document the visits directly on the way.«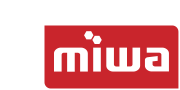 Pieter Niemand
Association Management · MIWA
Results from several projects:
95%
Reduction of
dispatching time
52%
Reduction of
driving kilometres
52%
CO2 emissions reduction
per year
30%
Raised first time
fix rate
42%
Reduced throughput times
2022 Best Ever Customer Score96%
Find out more about the group, the products and our companies.